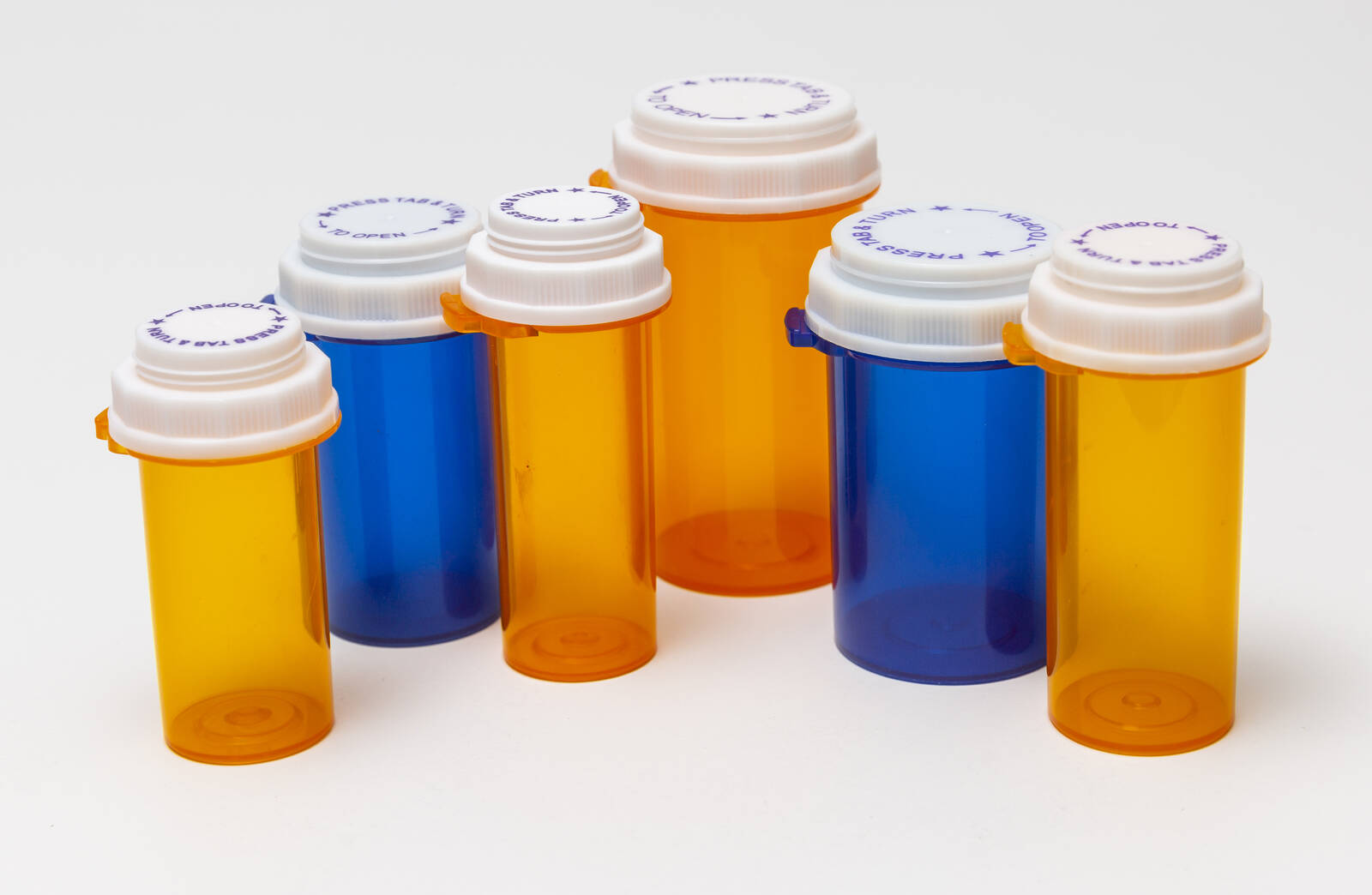 A complete lineup of vials, ovals and caps, in stock and ready to ship.
Samuels Products stocks a large variety of pharmacy vials and ovals ready for immediate shipment. We have several options of caps including Child Resistant, Screw Top, Reversible and Snap along with multiple vial and oval colors consisting of amber, pink, green and blue. With our complete line-up of vials, ovals and caps, we have the products to meet all of your pharmacy packaging needs.
Prefer Vials
The prefer vial is a "packer bottle" style with an ultra-clear view, wide mouth opening.
Thumb Tab Vials
Thumb Tab Vials are a terrific reversible cap option with easy functionality.
Reversible Cap Vials
Keep your medicine fresh and secure with our reversible cap vials.
Child Resistant Vials
A traditional style vial that comes with the Palm and Turn caps packed with the vials.
Simple & Safe Vials
Choose from three cap styles for easy-to-order vials and caps.
Secure Vials
Easy-to-order secure vials come with 2 caps that fit all 7 vial sizes.
Mega Bottles
When the small vials aren't cutting it, use mega vials for bulk fill and mail orders.
Ovals & Bottles
Ovals and bottles are excellent containers for liquid medications and prescriptions.
Snap Cap Vials
Snap Cap Vials are our most economical line of vials.
Ointment Jars
White plastic ointment jars are ideal for easy filling and labeling.
Dropper Bottles
Amber dropper bottles with pipettes can be used to store and dispense liquids.